KulturKanal
fir Lëtzebuerg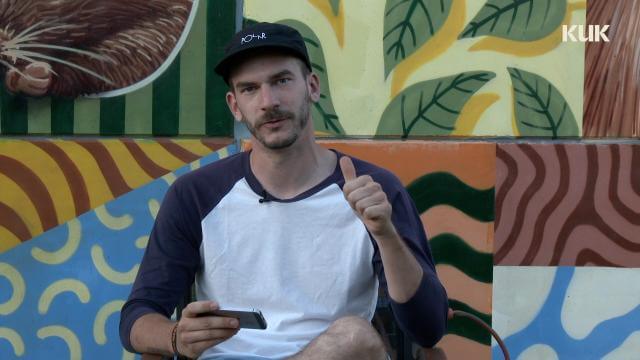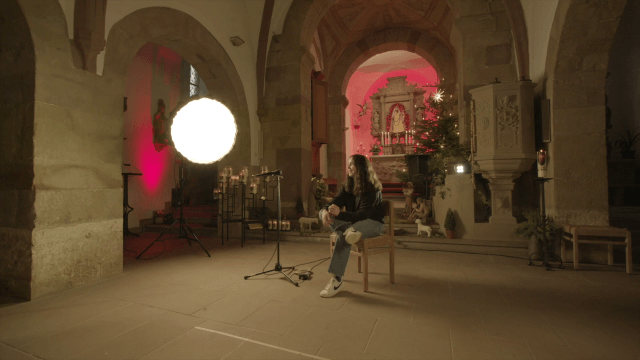 Aus dem Näischt eng Bün
Konscht ass net getrennt vun der Welt, an där se entsteet, si ass en Deel dervun, an d'Welt en Deel vun hir. KënschtlerInnen eegne sech dat un, wat ronderëm si ass, fir et nei z'erfannen.
Esou entsteet um wäisse Blat e Gedicht, an der Stëllt eng Symphonie, op der Toile e Bild, aus Steen eng Skulptur an aus der Rou en Danz. Esou ass och aus dem Näischt dës virtuell Bün entstanen: KUK.
Vu KënschtlerInne fir KënschtlerInnen
KUK geet all falscher Objektivitéit aus dem Wee fir enger subjektiver Éierlechkeet Plaz ze maachen. Déi artistesch Leedung besteet aus KënschtlerInnen, déi eege Wierker schafen, Experimenter maachen an anerer ustiwwele matzewierken. Si deelen hir Plattform mat deenen, déi an deem selwechte Geescht handelen.
Gratis, ma net ëmsoss
Konscht ass net ëmsoss, och wann ee kee Billjee fir de KUK brauch. Hei ginn déi Kreativ bezuelt fir un Experimenter, ongewéinleche Begéinungen an Pop-up Performancen ze schaffen. Dës Wierker solle virwëtzeg maachen a fir jiddereen zougänglech sinn.
KUK ass an der Quarantän 2020 entstanen a kënnt aus dem Projet "Live aus der Stuff" vum Kënschtlerkollektiv MASKéNADA. KUK gëtt ënnerstëtzt vun der Œuvre Nationale de Secours Grande-Duchesse Charlotte.
Une scène se crée dans le vide
L'art n'est pas séparé du monde dans lequel il naît, il en fait partie, tout comme le monde lui est incorporé. L'artiste réagit, réfléchit et s'approprie cette réalité, pour la réinventer.
Ainsi naît un poème sur la feuille blanche, une peinture s'éclôt sur la toile, du silence émerge une symphonie, la sculpture se tord de la pierre et une danse jaillit du repos. Ainsi s'est aussi créée dans le vide cette scène virtuelle : KUK.
Par les artistes, pour les artistes
KUK cherche à éviter toute objectivité, pour faire place à une honnêteté subjective. La direction artistique se compose d'artistes qui aiment créer, expérimenter et qui recherchent une originalité. Ils offrent une plateforme à tou.te.s ceux et celles qui partagent le même esprit.
Gratuit, mais pas en vain
Même si on n'a pas besoin de billet d'entrée, les artistes sont rémun éré.e.s chez KUK pour travailler sur des expérimentations, des rencontres improbables et des performances pop-up. L'objectif est d'attirer la curiosité du public à travers ces créations accessibles partout et par tous.
KUK est né dans la quarantaine 2020, et vient du projet "Live aus der Stuff" du collectif d'artistes MASKéNADA. KUK est soutenu par l'Œuvre Nationale de Secours Grande-Duchesse Charlotte.
A stage arises from an empty space
Art cannot be separated from the world from which it is born. It is a part of it in the same way as the world is part of art. Artists react and reflect, knead and chew what surrounds them in order to make it their own and reinvent it.
A poem is thus born on a blank sheet of paper, a painting on a canvas, a symphony stems from silence, from stone emerges a sculpture and from rest springs a dance.  In a similar way, a virtual stage arises from an empty space: KUK.
By artists, for artists
KUK wants to avoid all fake objectivity, giving way to honest subjectivity. KUK's artistic direction consists of artists who will be creating their own original work, inspire others to do the same and provide a platform for many partners to bring exciting projects to people's homes.
Free, but not for nothing
Even though you don't need an entrance ticket for KUK, art is not for nothing.At KUK, creators get paid to work on experiments, unusual encounters and pop-up performances. These works should awake curiosity and be largely accessible.
KUK was born in the confinement of 2020, and has developed from the project "Live aus der Stuff" called into life by the collective MASKéNADA. KUK is supported by the Œuvre Nationale de Secours Grande-Duchesse Charlotte.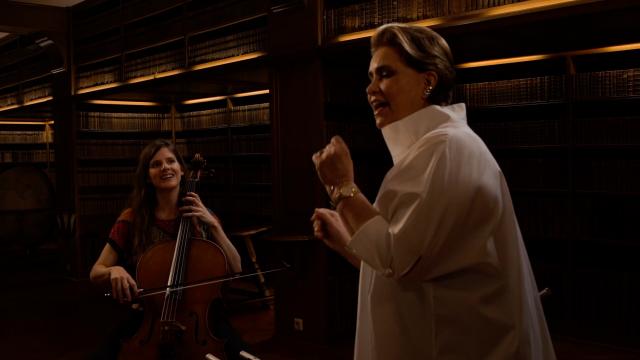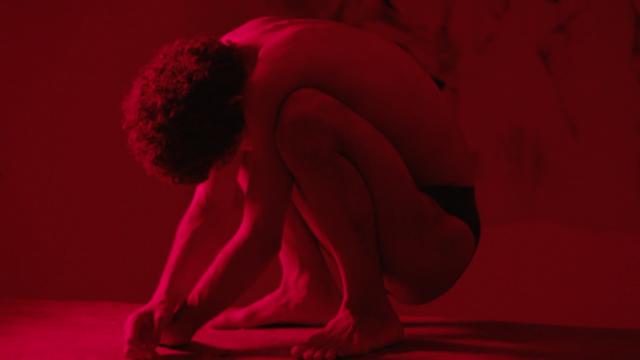 artistic direction
Claire Thill,
Milla Trausch,
Damiano Picci,
Serge Tonnar
project management
Maida Halilovic
communication
Kristian James Horsburgh
content management
Sven Fielitz,
Tun Tonnar
production
Foqus
visual identity & internet development
Explose
Kulturkanal asbl
Florence Ahlborn, Tania Brugnoni, Alessandra Luciano, Serge Nickels, Christian Ries, Serge Tonnar